Virtual
Switchboard& Receptionist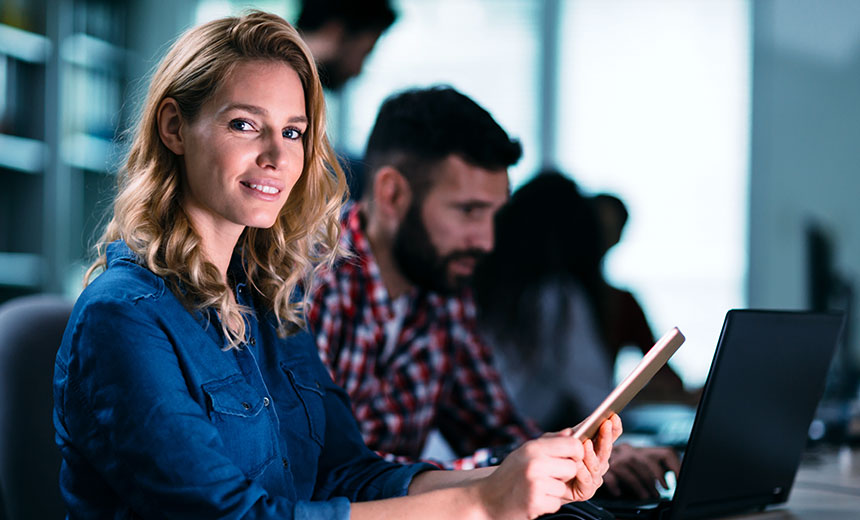 Seasoned, friendly and professional operators

Save yourself the headaches and add to your organization's efficiency and professionalism by tapping the state-of-the-art virtual switchboard & receptionist capabilities of Professional Communications Messaging Service. Are you tired of your entire day being consumed by just answering the phone? Or are you operating a business where the lack of a receptionist means that you or your small staff are constantly answering calls? This interrupts the flow of your work and takes you away from revenue-generating tasks. Let PCMSI help you grow your business, share information and meet new prospects.
We're waiting for your call.  Experience the Professional Communications Messaging Service difference at – 888-776-2661
Affordable
Answering Services
Business.com has recognized us year after year as the
"Best for Budget" Answering Service!
One of The Best Answering Services of 2022!
We can customize these virtual services to meet your always-changing needs
Our seasoned, friendly, and professional operators can field all of your calls and dispatch them based on pre-determined protocols. We can also customize our virtual switchboard & receptionist services to meet your always-changing needs. This provides traditional answering services at specified times and customized call transfers in real-time. And the best part? It's completely transparent to your customers and clients. We can also take messages and even answer frequently asked questions, reducing interruptions for your staff.
Say goodbye to headaches and constant disruptions
So say goodbye to the headaches and constant disruptions of transferring calls in-house – a practice that often leads to dropped calls or customers feeling like they're getting the run-around. We can make sure their call gets swiftly dispatched to a department or individual who can effectively answer their questions or address any concerns.
Save money and free up your staff
Not only will you save money and free up your staff for more high-value work, we will provide your customers with great service and responsiveness. All of our calls are answered and handled domestically from our offices so your customers won't have to deal with communication issues or language barriers.
We answer calls faster than industry averages
We answer calls faster than industry averages and never put callers on hold to field other calls. We make sure your customer is completely satisfied and has all the information they need before concluding a call.
Best Rate Guarantee – Only available with PCMSI

Our unique "
Best Rate Guarantee
" assures that you always get the best possible rate for our answering services.
The concept is simple — we monitor your usage each and every month and place you at the most cost effective pricing package based on your usage for that time period.  So each month, you get billed at the base rate that represents the best value for you. This service is provided at no additional cost every month, for each and every one of our clients.
A friendly professional and knowledgeable voice
Never before has that experience been more important to the success of your business. And, sadly, never before has it been so rare. Automated telephone answering service technology combined with offshore outsourcing trends, have created a telephone minefield. Consumers and professionals want a fast, focused, and friendly call experience.

Our operators are all based in the USA with NO offshore outsourcing.

Fast, Friendly and Focused
A friendly, professional & knowledgeable voice at the other end of the phone.

We use state-of-the-art technology to ensure consistency, clarity, reliability and security.

Our phone answering service is always available for your business round-the-clock 7 days a week.
Affordable customized answering services
Our answering services are not only affordable and reliable, but have also been nationally recognized as being the most innovative and technologically advanced, U.S.based customer call center service available today.