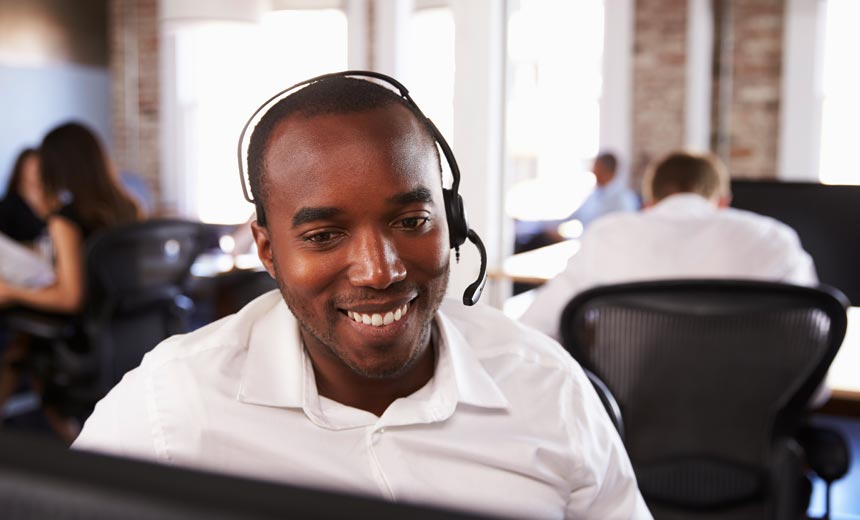 At Professional Communications Messaging Service we can help you consistently meet and exceed those expectations in an efficient and affordable way.  Simply put, we can become an extension of your in-house tech support, serving as a first-level helpdesk resource. That means that we can provide initial screening on tech-support calls, and then, in some instances, completely handle technical support issues your clients are facing. 
We're waiting for your call.  Experience the Professional Communications Messaging Service difference at – 888-776-2661
Affordable
Answering Services
Business.com has recognized us year after year as the
"Best for Budget" Answering Service!
One of The Best Answering Services of 2022!
We make it easy
The process is easy. You simply provide us with a series of prompts and questions for common IT problems and our professional and courteous operators will help customers or system-users troubleshoot issues, often coming to a resolution. Your customers end up happy, and we free up your tech staff to deal with more complex or urgent issues.
We can dispatch to your IT professionals
For issues that turn out to be more involved, we can efficiently dispatch to your IT professionals. This approach makes the most efficient use of your help staff while still providing real-time service to users.
save you time and money
Not only will you save money and free up your staff for more high-value work, we will provide your customers with great service and responsiveness. All of our calls are answered and handled domestically from our offices so your customers won't have to deal with communication issues or language barriers.
We answer calls faster
We answer calls faster than industry averages and never put callers on hold to answer another call. We make sure that your customer is completely satisfied and has all the information necessary before concluding a call.
Customized help desks
We can customize your helpdesk services so you can have us provide service around the clock, after-hours only, or at times of high-call volume.
Best Rate Guarantee – Only available with PCMSI

Our unique "
Best Rate Guarantee
" assures that you always get the best possible rate for our answering services.
The concept is simple — we monitor your usage each and every month and place you at the most cost effective pricing package based on your usage for that time period.  So each month, you get billed at the base rate that represents the best value for you. This service is provided at no additional cost every month, for each and every one of our clients.
A friendly professional and knowledgeable voice
Never before has that experience been more important to the success of your business. And, sadly, never before has it been so rare. Automated telephone answering service technology combined with offshore outsourcing trends, have created a telephone minefield. Consumers and professionals want a fast, focused, and friendly call experience.

Our operators are all based in the USA with NO offshore outsourcing.

Fast, Friendly and Focused
A friendly, professional & knowledgeable voice at the other end of the phone.

We use state-of-the-art technology to ensure consistency, clarity, reliability and security.

Our phone answering service is always available for your business round-the-clock 7 days a week.
Affordable customized answering services
Our answering services are not only affordable and reliable, but have also been nationally recognized as being the most innovative and technologically advanced, U.S.based customer call center service available today.